With over 20 years speaking experience, including a recent TEDx talk on the merits of "Bad English," and over 10 years working as an international speaker and trainer, Heather Hansen is a great choice to excite your audience about present and future trends in global communication. Borderline contrarian, Heather shows the reality of global communication, bringing to light issues and topics that are normally ignored, unknown or forgotten.
Heather will make you think about communication in a completely different way, showing you how bad English can be good, how developed, English-speaking countries no longer have an edge in global business, and how you can now take advantage of the disruption that is happening in global communication.
Direct, but empathetic, humorous, and above all, knowledgeable, Heather's no-nonsense style, backed by solid research and global experience spanning 4 continents, will captivate your audience and show them how powerful their communication can really be. At the same time, she encourages, challenges and inspires every employee to speak up and contribute their unique ideas to their companies so we can all outlive our robots and maintain caring corporate cultures based on meaning, value and global understanding.
---

Heather's Keynotes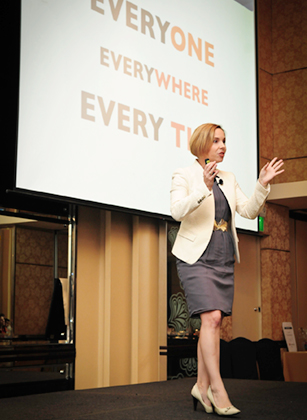 1. Language Disruption: Changes, challenges and opportunities in global communication
2. Outliving your Robot: Connection and communication in the AI age
3. Understood: Building a global company based on understanding
Heather's Training Programmes
1. Pronunciation Mastery Program (2-day + online)
2. Present with Confidence (2-day)
3. Speak up Successfully (1-day)
4. Listening to Understand (1-day)
5. Powerful People Skills (1-day)
6. Get to Grips with Grammar (1-day)
For more information visit Heather's website at
www.GlobalSpeechAcademy.com

---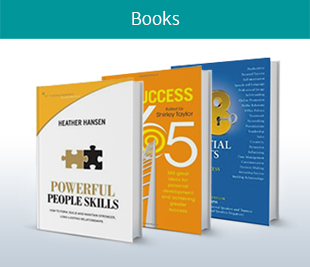 Publications
Heather is author of the book, Powerful People Skills, and a contributing author to 3 other books in the areas of global English, people skills and networking skills. She been published in a number of Singapore media including The Straits Times, The Singapore Women's Weekly, and Your Choice Magazine, and has been featured multiple times on radio and podcast programs in Singapore, Kuwait and the U.S.
---
What Heather's clients say
"The whole learning process was very interesting. The best English language course I have attended."

Katherine Wong
"I want to personally thank you for helping me prepare for my recent presentation and for being very candid about where I did well and where I needed to improve. My presentation went extremely well. I was the only presenter that got a round of applause when I finished. Right on the dot 20 minutes and the CEO approved my proposal on the spot. I think our work together paid off tremendously. Once again, thank you. I could not have done it without your help."

James Lim
Executive Vice President & President, Greater Asia
BD (Becton Dickinson)
"The way that Heather is able to address our concerns without us even having to voice them is truly marvelous! Heather also has lots of great real life examples and scenarios to share. Her activities are well-thought-out and useful! Very fun!"

Phoey Qiu Xia
Merrill Lynch Global Services
"I found this programme to be excellent, useful and informative. I wish to have more programs like this!"

Clara Ng
Cargill
"Heather is simply fanta-bulous! She doesn't require any further improvement at all! A very enjoyable training session; satisfied participant (me)!"

Charlene Lee
Manulife
"For decades I was pronouncing certain words wrongly. For example: words ending with 'sion'. Excellent program to correct the pronunciation. I liked the way the program was conducted. Great course!"

KR Thandavan